In our 2012
best graphic novels & comics section at 6th place:
I haven't spent a lot of time reading graphic novels lately. This one was illustrated by Al Rio. Al Rio is a stellar artist: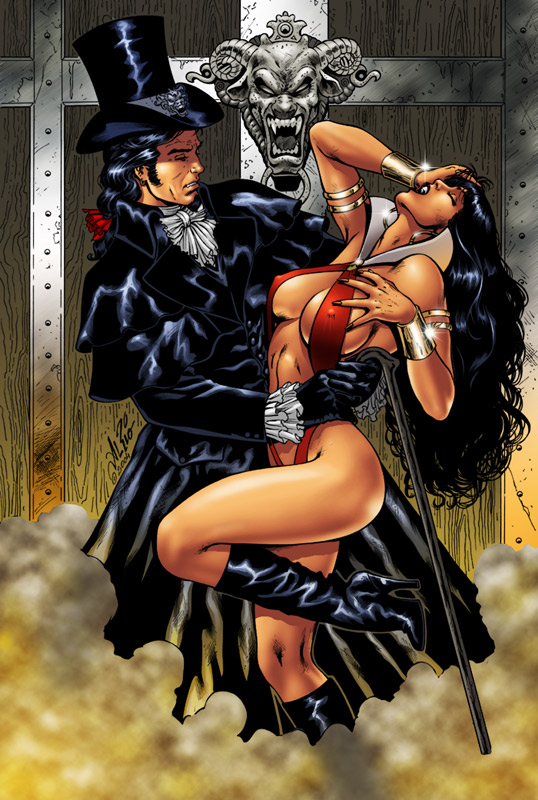 Which really gives this graphic novel a chance to shine. Unfortunately, he passed away before the completion of this graphic novel and Cliff Richards was left to take his place as illustrator:
This is his work as a pencil artist, by the way.
Obviously, he is out shadowed talent wise. Still, Cliff Richards had a hard task to meet up with following Al Rio. He did a pretty amazing job.
So, with the art work of this graphic novel being so strong, we're left to analyze the story line. I have never read the actual series this graphic novel is based off, but it seems okay. I doubt very much it would be better than this graphic novel.
It seems... Al Rio took a lit bit of magic to a mediocre story and made it shine.
Although, Karen Marie Moning gets 10 points just for creating the Unseelie. You would think there would be a photo of him somewhere, but there isn't. I guess everyone's too busy snapping photos of the men.
When it comes to
Fever Moon?
Shut Up and Read It.